Not all heroes wear a capE
Someone wise had rightly put. We all have heard many stories all along and watched films based on the lives of ordinary people achieving extraordinary miles for a better world, but we never thought we'll be working with one of such heroes in fighting crimes. Life is full of circles, as they say, holds just right sometimes.
Isn't it just wonderful how the most beautiful stories of life take place at the most unexpected time and places? On a fine summer afternoon in 2019, we met Mathanmi Hungyo at Shosa's Kitchen while we were having our usual—Coffee and Pork.
"Full disclaimer, it's an odd combination, but we just love it, especially at Shosa's."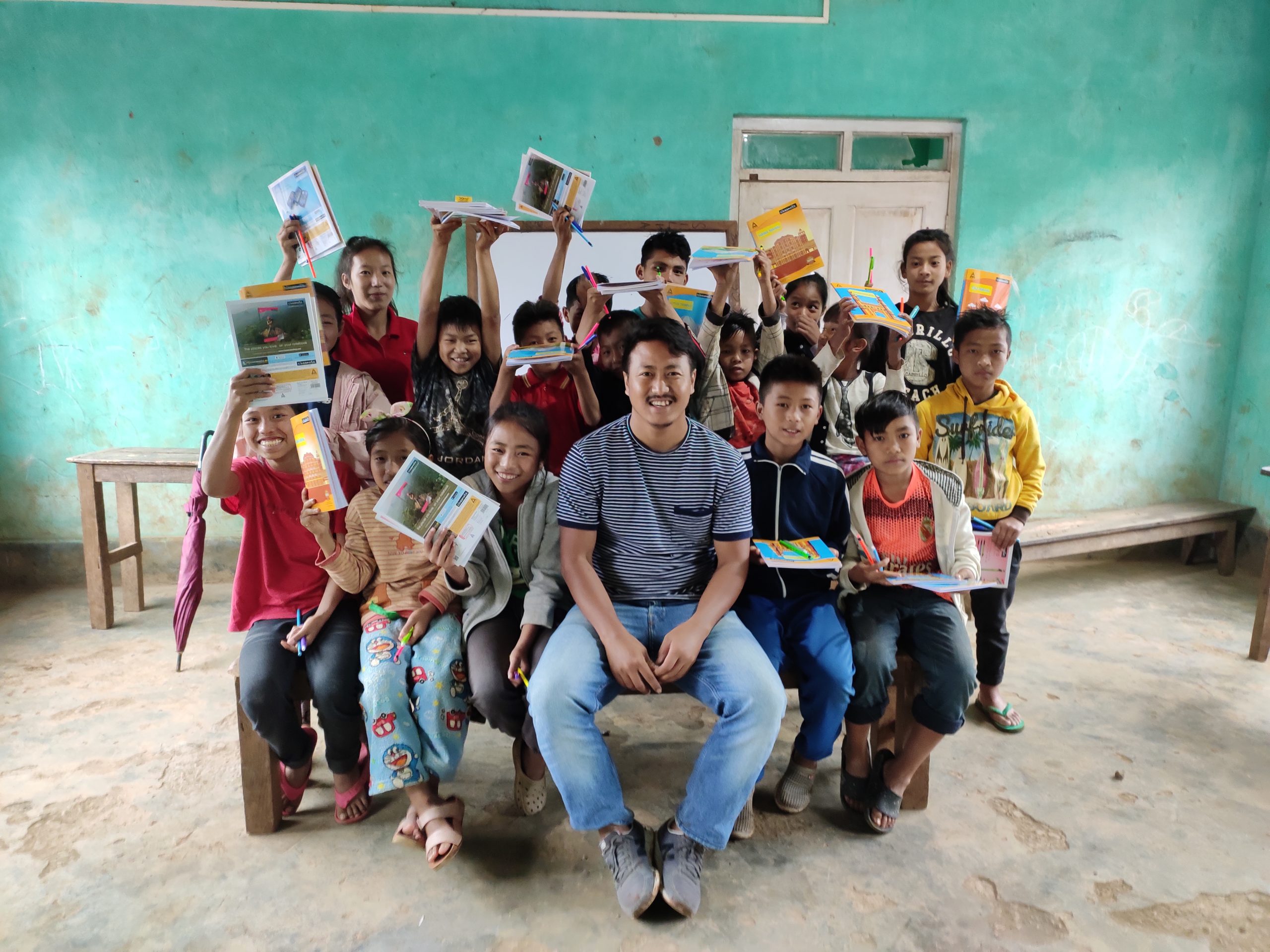 Mathanmi is the co-founder of Recognize, Rise and Empower Association (RRAE), a Sec-8 Company, a non-profit organization based in Imphal, Manipur that works for the socio-economic empowerment and sustainable development of women in and around the troubled peripheries of North East India, and the neighbouring South East Asian countries through various methodologies.
"What started as a casual over-the-coffee talk led us to share and re-learn together the distressing plights that lie in the current education system of the state, especially in the hilly regions."
Most people might think we have advanced significantly with the basic facilities and infrastructures advancements in all the schools and colleges in Manipur just like how it has progressed inside Imphal comparing to how it was 10 years ago, and yet we still have a long way ahead. But once we visit schools and colleges just a few miles outside the capital city, or worst, in the hilly regions, we still get to evidence a world that is stuck behind like it's an entirely different universe surviving on its own.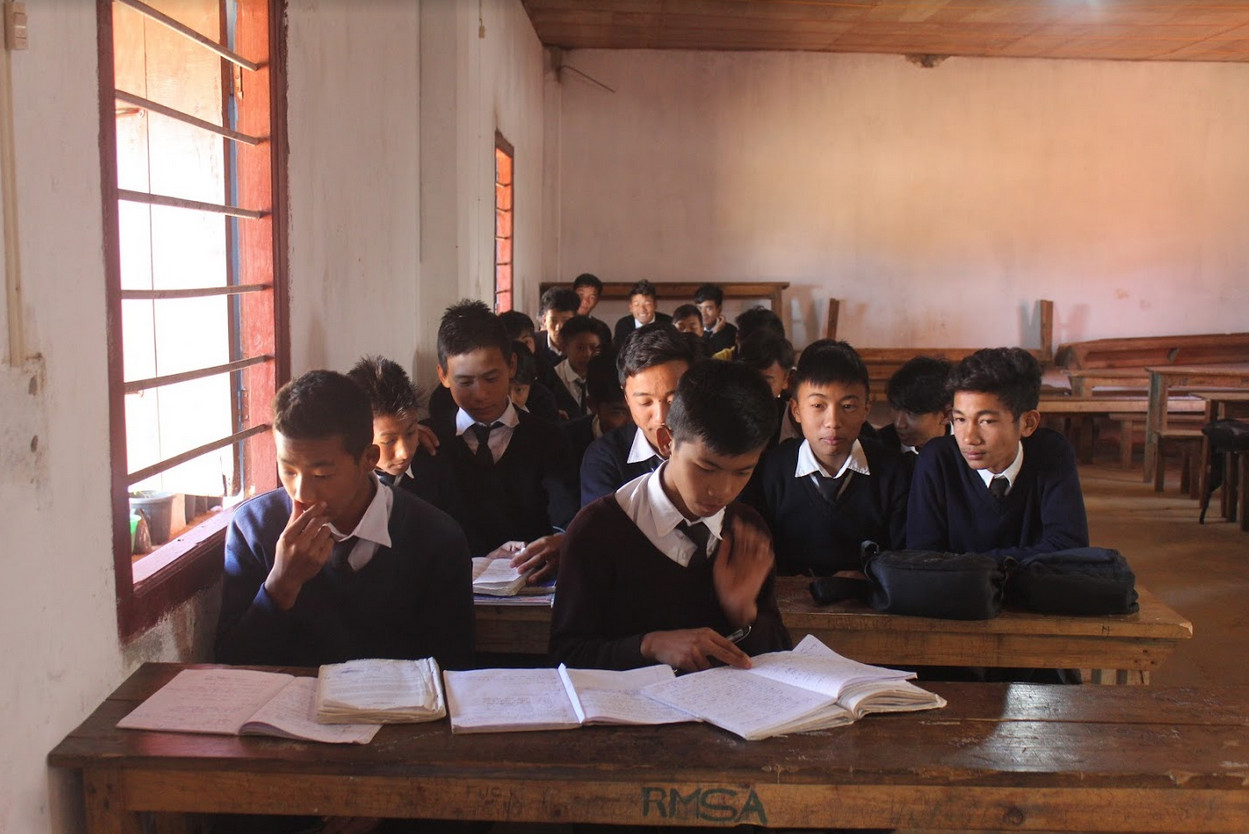 We talked about the need to break the walls that existed in our society and connect the dots to create a chain of hope that supplements the development in the education system of the entire state as a whole. Our connection grew stronger as the conversation proceeded. We shared ideas on how we can also take part in the ongoing movement. We were excited, knowing the possibilities to a part of this journey in spreading positivity and bringing a tremendous change in the lives of the students at such remote areas. We exchanged numbers, hugs and smiles with an assurance to work together in the future, we bid warm goodbyes.
A few months later, he got in touch with us regarding a video shoot for Teach For North-East in Kamjong, a remote hill district of Manipur bordering Myanmar. Teach For North East Fellowship, an initiative by RRAE, is an opportunity for all who believe that every child deserves an education that helps them bring out their truest self to serve the world better. We did our research, drafted the work plans and geared up with the essentials for the planned video shoot. Later that week, Mathanmi came to pick us up one morning, and we left for Kamjong.
KAMJONG
is about a 3-hours' drive away from Imphal on a fine sunny day with scenic lush landscapes on the sidelines but the road ahead from Kamjong towards the village had been worn out widely and needed repair.
During the entire journey, we kept on exchanging various ideas and plans for overcoming the multiple issues faced by the locals in the area—prejudices, discrimination and many other challenges faced on daily routines. We travelled down to Kamjong High School for the video shoot. We interacted with the students, the parents and the fellowship members of RREA at the school. Every individual we came across unveiled various other challenges met regarding connectivity, lack of infrastructures and the impacts of insurgency that ran inside every family dwelling in the locality. These stories always remained untold. Also, unattended and unresolved.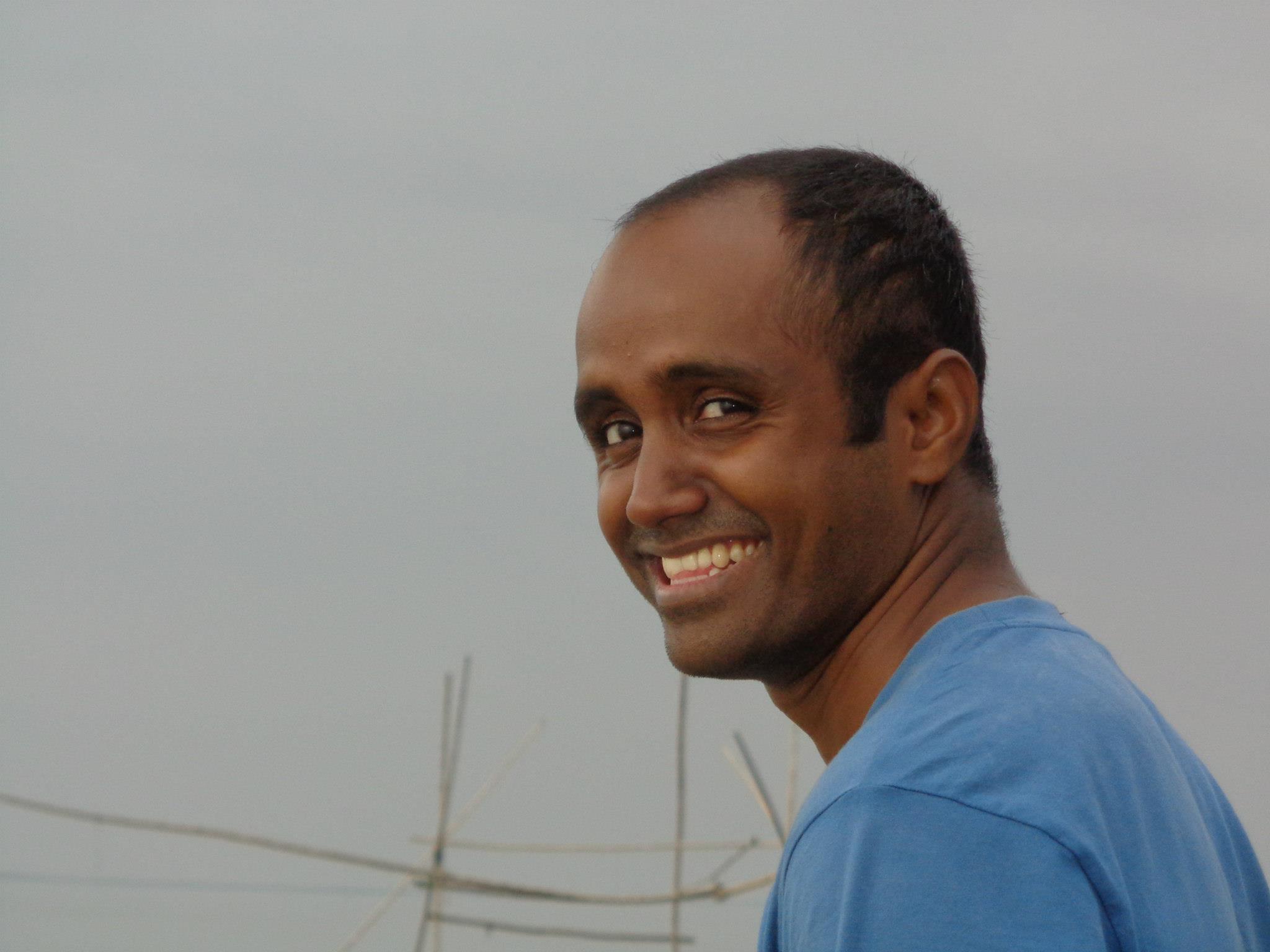 Nischal Mothkuri
While we were at the school, we met another bright and inspiring soul—Nischal Mothkuri from Hyderabad who confessed it to be one of his toughest project. To see people like Nischal who had worked with technology giants like Microsoft quitting his job, leaving home and coming down to such part of the country to help teach the children at the school not only surprised us but also inspired us with his love and dedication towards the local community. Students at the school had an irreplaceable soft corner for Nischal that they'd go to him for other subject matters outside of his teaching works. He had made himself a part of their lives that he didn't have any bigger plans other than helping these kids have a brighter future. People like him and Mathanmi are the real heroes, the change-makers of the generation. Their work and dedication spoke for them, and local people respected and loved them to the core. They were their role models. Real change (WAS/IS) happening at Kamjong High School, maybe slowly and steadily yet effectively.
Mathanmi
is a passionate young man and, also probably, one of the most genuinely hardworking people of the entire state who is trying desperately to spread positivity and bring real concrete change one school at a time. His crooked infectious smile spreading his charm and enthusiasm wherever he goes. We arrived back to his place, determined and motivated. His uncle warmly welcomed and fed us delicious home-cooked meals.
He talked us through the ugly realities that the villagers live till this day, about how strongly insurgency in his villages affect the lives of every family member. To safeguard his children from such impediments, he had sent all of them outside Kamjong for studies. We know every family rejoices in bonding and togetherness but here in Kamjong; it was a different story. Parents would rather send their children away from home so they can seek a better future. Such was the dream for every parent in the village. We learned it the hardest way that evening.
Recognize, Rise and Empower Association (RRAE)
brings in proficient teachers to school with an absent teaching system. They are inclined to imparting knowledge not based on rote learning but understanding the concepts and asking questions. Their teachings are centred towards improving critical thinking. They have sparked the fire to learn and use this golden opportunity to nurture their growing minds. They have selected fellows for their fellowship program. Unfortunately, they had to let go 4 fellowship members from the outside states because of the recent COVID-19 pandemic.
They are an inspiration not just to students but to us. And if you think you have the potential to help, or know anyone, and bring a change in the lives of children at such schools in Manipur, join the movement today by applying or donating what you can at Teach For NorthEast under RRAE.
To read more, donate or apply, visit their websites:
RREA
TFNE